Meet Your Speakers
---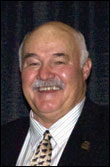 Bill Davis
Bill Davis

Bill Davis is president of the American Angus Association. He and his wife, Jennifer, operate Rollin' Rock Angus near Sidney, Mont.


Davis grew up near Belgrade, Mont., buying his first Angus heifer from his dad, Dale Davis, in 1955. He purchased Rollin' Rock from his dad in 1977, continuing the tradition of raising top performance cattle. He and Jennifer moved to Sidney in 1993 and manage approximately 550 head of registered cows on roughly 25,000 owned and leased acres.

Davis has a bachelor's degree in ag business from Montana State University and is a past director of the Montana Stockgrowers Association and Montana Angus Association, as well as past director and president of the Montana Beef Performance Association.

Davis will welcome you to Montana and to the conference.

Click here for an "I Am Angus" Q&A with Bill Davis following his election as president of the American Angus Association.



Tracey Erickson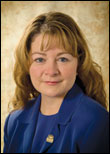 Tracey Erickson
Tracey Erickson is a vice president for Certified Angus Beef LLC, the world's leading fresh beef brand. She led the brand's consumer marketing launch in 1998 and today oversees all aspects of the brand's marketing efforts by working with the sales marketing, supply development marketing, education, brand initiatives, public relations, design and culinary teams to implement strategies and direction for the future.

Prior to this role, Erickson served as director of the brand's International Division from 1992 to 1996, where she was instrumental in developing sound licensing policies and procedures for several international markets. International sales during her tenure increased by 325% to 34 million pounds.

Erickson earned her bachelor's degree in animal science and master's degree in the Agricultural Beef Industry Leadership Program at Colorado State University.

Erickson will speak about bridging the gap between the producer and the consumer.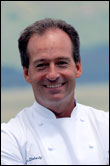 Chef John Doherty
Chef John Doherty

John Doherty is a passionate and creative culinary leader. At age 27, he was the youngest person ever named executive chef of New York City's famed Waldorf=Astoria. He has cooked for more presidents, royalty and heads-of-state than any other chef in the country. During his tenure he elevated the Waldorf=Astoria's cuisine to the highest quality and acclaim.

Beyond his significant culinary skills, Doherty relied on his leadership abilities to drive his team's success. By giving clear direction, setting measurable expectations, and holding his staff accountable, Doherty's team was responsible for cuisine at the most notable events, galas and fund-raisers; at three distinct restaurants, including the famed Bull and Bear Steakhouse; and at all of the hotel's dining operations.

Doherty is frequently featured on national media and is a regular guest speaker at culinary colleges and events. He was awarded an honorary doctorate degree from Johnson & Wales University, an honorary master's degree from the Culinary Institute of America, a leadership award from Niagara University, and the Silver Spoon Award from Food Arts Magazine.

Today, Doherty is principal of the New York-based Wolf Pack Hospitality group.

Chef Doherty will offer insights about leadership — in the kitchen and the dining room.



Charlie Powell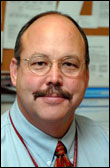 Charlie Powell
Charlie Powell is the senior public information officer for Washington State University's College of Veterinary Medicine (20 years) and the public information director for the Washington State Veterinary Medical Association (17 years). His specialties are crisis and risk communications, as well as media relations and institutional promotion.

Powell will be tackling the topic of why the animal industries are so vulnerable to today's instantaneous communications.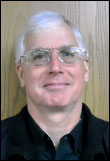 Lee Dickerson
Lee Dickerson

Lee Dickerson is director of national accounts and cattle distribution for Land O' Lakes Purina Feed LLC.

He joined the Purina team in May 1987 and has served as beef technical service manager, director of beef nutrition consulting, general manager of national accounts, and Purina Cattle Management Services director of the Cattle Business Group.

Dickerson attended Frostburg State College and Texas Tech University. He holds bachelor's degrees in political science and history and in wildlife management. He has a master's degree and a doctoral degree in range ruminant nutrition.

Dickerson resides in Richmond, Va. He will offer insights about sustained nutrition and lifetime performance.



Randy Blach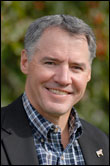 Randy Blach
Randy Blach is CEO of Cattle-Fax, an organization focused on helping member cattle producers make more profitable marketing and management decisions. Cattle-Fax is the beef industry leader in providing timely beef cattle market information, analyses and research.

Blach came to Cattle-Fax in 1981 and served as director of market analysis for 15 years, accepting his current role in 2001. He has been a keynote speaker at hundreds of cattle and beef industry conventions, meetings and seminars.

A Colorado native, Blach and his family remain actively involved in cattle ranching with cow-calf, stocker and finished cattle. He was raised on his family's ranch in Yuma, Colo., and graduated from Colorado State University with a degree in animal science. Blach received the Honor Alumni award from its College of Agricultural Sciences in 2004.

Blach will give conference attendees an overview of the state of the industry with an emphasis on opportunities that are available.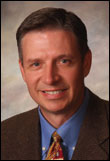 Bryce Schumann
Bryce Schumann

As CEO of the American Angus Association, Bryce Schumann serves as the chief administrative officer of the American Angus Association and vice chairman of the Board of Directors of each of the Association's subsidiaries: Angus Productions Inc. (API), Certified Angus Beef LLC (CAB), Angus Genetics Inc. (AGI) and the Angus Foundation.

Schumann joined the Association in 2000 as director of activities. He was named director of member services and office management in April 2001. And until 2004, when Milford Jenkins was hired, Schumann also coordinated efforts for developing the Angus Foundation. He accepted the position of CEO in June 2008.

Before joining the American Angus Association staff, Schumann served as assistant director of feeder-packer relations for CAB Supply Development Division. He has also worked for the Kansas Beef Council and Farm Credit Services.

Schumann received his bachelor's degree from Kansas State University, and a master's in business administration from the University of Kansas. He and his wife, Gina, have three sons, Wyatt, Dylan and Jessye, and a daughter, Kassidy. They ranch near Lecompton, Kan.

Schumann will wrap up the conference and prep attendees for the tour to follow.

Click here to download the July 2008 Angus Journal feature on Schumann and his family following his naming as CEO.